Listen to another great episode with industry leaders in real estate.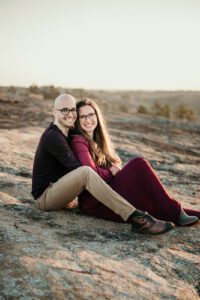 In this 3 part series, Suzy and Michael talk about their journey as real estate investors from overseas. They will share what it's like to invest across borders and why it's important to build trust with your team and your boots on the ground. Suzy and Michael will also talk about Return on Impact and how making a small impact every day can create a ripple effect that can, later on, change the lives of people inside and outside of your community.
Things you will learn in this episode:
[00:01 – 02:45] Opening Segment
● Welcoming Suzy and Michael to the show
● They share their background

"I know I cannot take care of the whole entire world, but I would like to start to create a mindset where we are encouraging everybody to thrive instead of just always being in survival mode because so many of us are in it." 
[02:46 – 12:28] Investing from Overseas: Making It Possible
● Building trust with your team
● Why it's important to ask the difficult questions in real estate
● Starting a meetup for people who live overseas but invest in the US
● The importance of knowing your exit when you start
[12:29 – 21:26] Return on Impact
● What is ROI (Return on Impact)?
● Creating a ripple effect from making a small impact every da
● Making real estate an avenue to make people's lives better
● Creating an impact by providing affordable housing
Things you will learn in this episode:
[00:01 – 09:55] Small Things, Huge Impact
● You can't put a price on the impact you make
● Creating a huge impact through small fixes
● Suzy and Michael on starting their own podcast
● The "bucket full of crabs"
"Even though you don't see yourself getting better, you are. If you're doing the right actions every single day, it will start compounding, and it's very powerful."
[09:56 – 21:03] Setting Yourself Up to Do More
● Suzy and Michael on their mindset when they were starting in real estate
● The significance of self-affirmations
● What Suzy and Michael's morning routine looks like
● How tracking your daily activities make you more productive
● The time freedom you can have from investing in real estate
Things you will learn in this episode:
[00:01 – 14:54] Helping Each Other in the Real Estate Community
● Who, not how
● A barrel full of monkeys vs. a bucket full of crabs
● When you succeed, everybody succeeds: a deeper meaning
● Having that "advisor" role in real estate
● The command ground of wanting to help
"It goes back to that idea of, it's not "how do I do this?", it's "who's already done this?". They can help me figure out how to do it."
[14:55 – 20:29] Closing Segment
● The advantage of having unpopular opinions
● Doing things outside the norm
● Closing words
LEAVE A RATING AND REVIEW: help someone who wants to explode their business growth by sharing this episode.
Be sure to follow us across all social media platforms and don't forget to join our Facebook community!
©2021. The Academy Presents. All Rights Reserved.