MARCH 23RD, 24TH, 25TH, 2023
FREE TIER TICKETS STILL AVAILABLE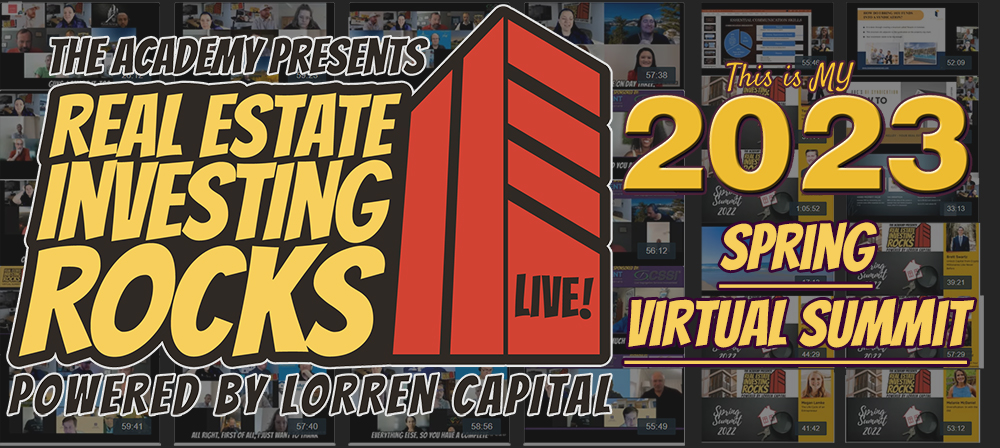 RESERVE YOUR SUMMIT TICKET
We agree not to pester you or auction off your info.
If you get emails about future events and do not wish to receive them, please use the unsubscribe link at the bottom of your email from us!

Thanks for thinking of us and letting us be part of YOUR journey!

What's the plan, here?
*Topics and speakers subject to change. Reality happens.
MAIN TOPICS/SPEAKERS:
THURSDAY, MARCH 23RD 2023
Personal Branding in CRE
Social Media for CRE
Livestreaming Do's & Don'ts
NETWORKING
Investing Internationally and taking on International Investors
Fund Creation for Building Your Portfolio
FRIDAY, MARCH 24TH 2023
Marketing Your CRE Business
NETWORKING
Tax Law Do's & Don'ts
LinkedIn Secrets: The BIG Platform
SATURDAY, MARCH 25TH 2023
Asset and Property Management PANEL
Passive Investors on the LP perspective
Lunch-n-Learn Underwriting Commercial Properties
Capital Raising
WHY JOIN THIS VIRTUAL SUMMIT?
FROM THE DESK OF ANGEL WILLIAMS (Co-Founder of Lorren Capital):

First of all, THANK YOU!!!

I treasure the fact that you are HERE on this page, and I'm going to PROVE IT!

The way I just KNOW that you'll get tremendous value is because...well...

I'm a little bit selfish with these summits, and I want to learn and I don't want to be baffled with details.

I've been to A LOT of events, and sometimes the organizers forget that people like us join for the networking even more than the learning.

But Holy Night, you don't know what we got for you!


Do YOU love fairy tales? Because every summit feels like I'm in one that goes like this!
Once upon a time...

A girl and her hubby from Texas were commercial syndicators in multifamily real estate.

They really wanted to share how TREVOR McGREGOR thinks about Handling Adversity by Knowing Yourself and Your Needs, because getting to your first deal is tough, but closing and executing is tougher.

Angel and Jason wanted to share what other people's experiences were with building an investor list from social media, and YAKOV SMART has completely different stories from ours.

The couple doesn't want to let the big bad wolf huff and puff with its inflation without INSIDER information on what similar-to-multifamily assets are doing...

So the beautiful reader and the couple from Texas were able to hear what DON SPAFFORD is able to say about RV PARK investment... (He's closed more deals in 2022 than I have fingers on one hand)

BECAUSE THEY HAD A VIRTUAL SUMMIT FROM MARCH 23rd-25th, 2023...

And they lived happily ever after...



That's how I wanted it to go, but I know a lot of people are having tough times...

And tough times aren't new to a lot of people, and one way we give back...

We ALWAYS have a FREE TIER access for people who can't afford admission.

That's right.

This year we are taking all of the ESSENTIAL sessions we were able to schedule for this summit...

AND GIVE FREE ACCESS!!


I promise, I'm not being foolish.

You may know that part of these summits are because I have a child with special needs, and Jason and I are building to make sure he's not a burden on society after we're gone.

YOU will have the opportunity to help out the dup15q cause, or pick out some freebies and not-so-freebies after you get your FREE ticket. (It's on the next page)

The ONLY way to get the networking component? Well, that's one of the not-so-freebies.

You can upgrade to attend the panel discussions, and live emceed sessions at a low cost.

WHAT Y'ALL WAITING FOR! JUST CLICK THE BUTTON AND MEET MY FRIENDS!

With love and support,

Angel Williams (and Jason, too!)
Copyright © 2023 Lorren Capital, All rights reserved.