REI ROCKS! PODCAST
Listen to another great episode with industry leaders in real estate.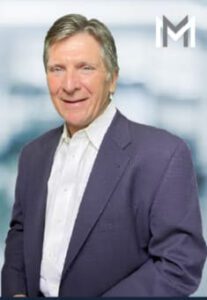 In this 3 part series, Mike highlights the strategies that he did and the principles he believed in to get to where he is today.

Leave a Review on Itunes!
Part 1
Things you will learn in this episode:
[00:01 – 07:02] Opening Segment
● Welcoming Mike to the show
● Mike's background
● Mike and I talk about the status of real estate in the COVID-19 pandemic
"It's not about what happened to you, but it's about how you handle what happened to you." 
[07:03 – 21:02] Community Building and Deal Evaluation
● Building a community through real estate
● Managing your property investments
● Things to look for in a deal evaluation
● Legacy building through real estate investing
[21:03 – 26:35] Achieving Success in Real Estate Investing
● Leveraging time to knowledge
● Massive action leads to massive results
● The amount of work Mike had to put in to be successful
● There's so much to learn about real estate investing
● Learning how to bounce back from adversity
● What inspired Mike to invest in real estate
Part 2
Things you will learn in this episode:
[00:01 – 07:46] The Right Mindset to Have When Starting Out
● Transitioning from the construction business to real estate
● Learning real estate sales
● Going to the apartment business
● His mindset entering the real estate industry
● Knowing your why is important
"Everybody picks a lifestyle. Everybody picks what they want to do. And if you want to do it, you can do it." 
[07:47 – 18:01] Why You Can't Operate Out of Emotion
● Starting out with single-family
● Growing the number of units he owns
● Why you can't fall in love with the deal
● The role of a devil's advocate in your team
● Getting emotionally involved in deals
[18:02 – 27:23] Education is Critical at the Beginning of Your Journey
● Why education is critical if you're starting in real estate investing
● There are so many teaching platforms out there
● How Mike learned about the basics in investing and finance
● Why asking questions is more important than you think
Part 3
Things you will learn in this episode:
[00:01 – 04:31] Productive Debt and Making an Impact
● Why there's a lot of military people in the real estate investing space
● We talk about productive debt
● Creating an impact on others through real estate
"My coach continually challenged me, continually put more in front of me, continually gave me new techniques and new things, helped me self-discover that I could do more, and that I wanted more. That's what coaching does, it's self-discovery." 
[04:32 – 13:58] The Role of Coaching in Scaling Your Real Estate Business
● What made Mike want to jump into multifamily
● Making a good profit on his first deal
● How Mike scaled his real estate business so fast
● Why coaching is important
● Teaching children about business early on
[13:59 – 22:16] Creating an Exit Plan for Your Real Estate Deals
● Mike talks about his book, 'Exit Plan'
● Why it's important to have an exit plan on your deals
● Strategies in getting out of a deal
● Recapitalizing
● Closing words
You can connect with Mike on LinkedIn Instagram and Facebook.

Facebook-f


Instagram


Linkedin-in

LEAVE A RATING AND REVIEW: help someone who wants to explode their business growth by sharing this episode.
 5/5


Listen on Apple Podcasts
Listen on Google Podcasts
Listen on Spotify
Be sure to follow us across all social media platforms and don't forget to join our Facebook community!
©2021. The Academy Presents. All Rights Reserved.