REI ROCKS! PODCAST
Listen to another great episode with industry leaders in real estate.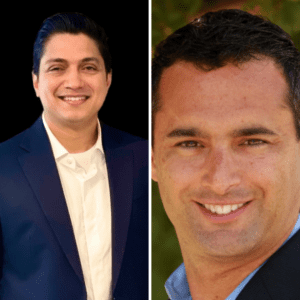 In this 3 part series, Jared and Sid talk about increasing prices and the value of properties in 3 to 5 years. Jared and Sid shares with us ways on how it is important to get your numbers right to avoid stretchers and get the value for your investment.

Leave a Review on Itunes!
Part 1
Things you will learn in this episode:
[00:01 – 08:25] Opening Segment
I introduce our guests for today
Jared shares about his background
Sid shares about his background
"At the end of day, it's just how you can manage your chances."
[08:26 – 21:40] Things to look for in a deal to avoid stretching 
Buying and holding instead of flipping houses
Getting into B class properties in A class neighborhoods
Successful stretchers is good for the location 
How the Eviction Moratorium is putting brakes on the prices
Must consider the right strategies and making the numbers work for you 
Prices to be so far outpacing with inflation 
Look for existing cash flow 
[21:41 -24:14] Closing Segment 
Acknowledging that there are two sides to it 
Importance of having good third party management
Part 2
Things you will learn in this episode:
[00:01 – 04:42] Reducing Expenses
Some properties have minimal rent growth 
Importance of knowing if there is a hairline change to your business 
The importance of the management on the ground
"You can't operate under the basis of people being afraid."
[04:43 – 10:57] Property Management Groups Buying Property 
Thoughts on selling something you don't believe in 
Property managers are knowledgeable about the market 
Incentivizing property management companies 
[10:58 -24:14] What's Included in a Technology Package 
Inclusions of a technology package
How to work with providers 
Majority of the market is a younger age group 
Part 3
Things you will learn in this episode:
[00:01 – 09:39] Due Diligence for Providing Better Means of Living 
Corner-cutting horror stories in multifamily units
Good property management teams provide solutions 
Building to fair extreme weather
"It goes back to that idea of, it's not "how do I do this?", it's "who's already done this?". They can help me figure out how to do it."
[09:40 – 16:14] Decreasing Expenses 
Negotiating expense management with lenders 
Learning from those who have more experience than us 
[16:15 -21:11] Troubleshooting Maintenance Issues
Water conservation rules and techniques 
Preventing disasters is better than fixing disasters
[21:12 -24:51] Closing Segment 
Final words from Jared Asch and Sid Shamim
Connect with my guests using the links below! 
You can connect with Jared on LinkedIn

Linkedin-in

You can connect with Sid on LinkedIn

Linkedin-in

LEAVE A RATING AND REVIEW: help someone who wants to explode their business growth by sharing this episode.
 5/5


Listen on Apple Podcasts
Listen on Google Podcasts
Listen on Spotify
Be sure to follow us across all social media platforms and don't forget to join our Facebook community!
©2021. The Academy Presents. All Rights Reserved.