REI ROCKS! PODCAST
Listen to another great episode with industry leaders in real estate.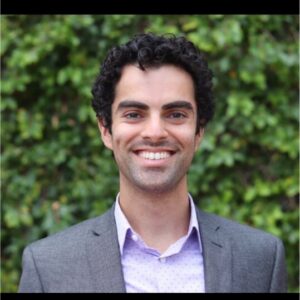 In this 3 part series, Dr. Jamil highlights how we can achieve more fulfillment in our lives by having compassion for ourselves and realizing that hardships are temporary. He also shares his thoughts on goal-setting, happiness, and decision-making.

Leave a Review on Itunes!
Part 1
Things you will learn in this episode:
[00:01 – 05:36] Opening Segment
● Welcoming Dr. Jamil to the show
● Dr. Jamil's background
● Looking back at Dr. Jamil's speech during the summit
"Goals are designed to inspire you, they're designed to excite you. The moment they don't do that anymore, those shouldn't be your goals." 
[05:37 – 11:01] The True Meaning of Happiness
● Why our children are not our property
● What is happiness?
● Knowing yourself
● Being yourself
[11:02 – 22:36] How You Can Create a Meaningful Life
● Focusing on the now
● Making meaningful decisions
● Having compassion for ourselves
● Goals are designed to inspire us
● Why you are running a race of one
● Emotions are always temporary
Part 2
Things you will learn in this episode:
[00:01 – 13:05] Self-care is Critical for Productivity and Growth
● Breaking down a big goal into steps
● Avoiding burnout by taking care of yourself
● Why self-care is not selfish
● The effect of playing and having fun in business
● Where are you giving your power to?
"When we're trying to do everything at once, trying to take 1000-foot leaps instead of one step at a time, that's what causes our problems." 
[13:06 – 25:57] Don't Let Your Struggles Define You
● The negative impact of dwelling
● Reconnecting with your power
● A diamond is only formed under pressure
● Tough people do tough things
● There's an end to each suffering
Part 3
Things you will learn in this episode:
[00:01 – 10:50] Having Problems and Bad Days
● Dr. Jamil on introversion and connecting with people
● The impact of having someone listening to you
● Problems are just situations
● Why bad days don't exist
● It's all about practice
"Not having a bad day is a choice. Because just like problems don't exist, bad days don't exist. Only days exist, only situations exist. We choose if they're good or bad."
[10:51 – 21:58] Creating Your Identity
● Why your identity follows your behavior
● You create your identity
● All you have to do is make that commitment
● How are you defining yourself?
● How you can connect with Dr. Jamil
You can connect with Dr. Jamil on LinkedIn Instagram and Facebook.

Facebook-f


Instagram


Linkedin-in

LEAVE A RATING AND REVIEW: help someone who wants to explode their business growth by sharing this episode.
 5/5


Listen on Apple Podcasts
Listen on Google Podcasts
Listen on Spotify
Be sure to follow us across all social media platforms and don't forget to join our Facebook community!
©2021. The Academy Presents. All Rights Reserved.