REI ROCKS! PODCAST
Listen to another great episode with industry leaders in real estate.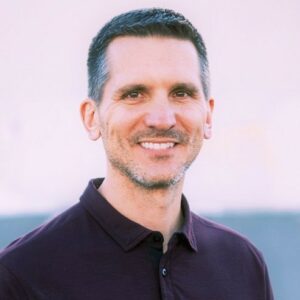 In this 2 part series, Dan talks about the importance of empowering and encouraging young people to be more knowledgeable about finance, building wealth, and entrepreneurship at a young age. He talks about how his community brings together like-minded young individuals and gives them space to learn more about finances, the power of networking and building relationships with the right people, and how schools in the country should look into making financial literacy classes available for high school students.

Leave a Review on Itunes!
Part 1
Things you will learn in this episode:
Introducing Dan Sheeks to the Show
Dan shares his background 
Founding the SheeksFreaks to help young people be financially savvy 

Bringing together young people who are interested in building wealth
"The young people, they're a little bit more progressive, and they'll think outside the box a lot easier than us adults."
How Networking Can Change Things 
Having the right connection and building relationships with the right people
Importance of putting yourself out there 
Building the right habits and changing your mindsets while you're young 
High School Electives
Requiring financial literacy classes and electives in high school
Different for each state, depending on resources of the school 
Part 2
Things you will learn in this episode:
Continuing the Conversation with Dan 
Sometimes kids who are not so well off are more interested in how money can work for them as opposed to wealthy families 
Well off families usually don't have the same money motivation
"There are major corporations now Google, IBM, Apple, to name a few who recognize that a college degree isn't necessarily worth the investment. So they're hiring high school graduates who meet certain criteria without a degree." 
Financial Independence as an Option 
Giving the kids options instead of telling them what to do 
Consequences of getting into student loans 
Having student loans are financially crippling 
Corporations acknowledging that college degrees are not necessarily worth the investment 
No degree is needed for real estate investing 
Teaching Financial Literacy to Kids 
Learning through connecting with people their age 
Teaching kids to be okay to be different 
You can connect with Dan on LinkedIn

Linkedin-in

LEAVE A RATING AND REVIEW: help someone who wants to explode their business growth by sharing this episode.
 5/5


Listen on Apple Podcasts
Listen on Google Podcasts
Listen on Spotify
Be sure to follow us across all social media platforms and don't forget to join our Facebook community!
©2021. The Academy Presents. All Rights Reserved.