REI ROCKS! PODCAST
Listen to another great episode with industry leaders in real estate.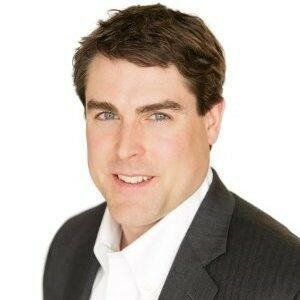 In this 2 part series, Brian talks about how a family office serves as an avenue for families to maintain a quality of life across generations. He will also talk about the metrics he focuses on when looking for locations to invest in.

Leave a Review on Itunes!
Part 1
Things you will learn in this episode:
[00:01 – 13:38] What is a Family Office?
● Welcoming Brian to the show
● Defining a family office
● The family office mindset
● Entry points to a family office
● Why it's important to be empathetic
● A family office is a small business
"It's not about the money in the bank account or the number of zeros. It's a mindset. When you are operating under a family office mindset, you're acting as a steward of a corpus of capital, and the goal is to maintain a quality of life and a certain cost of living over multiple generational time horizons, and you're hoping to not pay taxes."
[13:39 – 22:00] Diversification and Real Estate Metrics
● What Brian invests in
● Brian on diversifying investments
● The metrics Brian focuses on when looking for investment locations
● Brian talks about the "CEO test"
Part 2
Things you will learn in this episode:
[00:01 – 11:55] Changes in Commercial Real Estate During the Pandemic
● Demographic changes in rental properties
● Brian on the millennial generation moving to suburban markets
● The suburban commercial real estate market during the COVID-19 pandemic
● Why office spaces are still here to stay moving forward
● Is training or onboarding people virtually effective?
"Demographics are destiny in commercial real estate, so going to where people are moving is going to impact commercial real estate across the spectrum, regardless if you're doing single-family homes, multifamily, self-storage, etc."
[11:56 – 21:29] The Investing World: Real Estate, Venture Capital, and Impact Investing
● Brian on moving from being a lawyer to being in real estate and finance
● What Brian loves about real estate investing
● How Brian started his company
● Having scars is part of an entrepreneur's journey
● Investing in the venture capital space
● Brian talks about impact investing
● How you can connect with Brian
You can connect with John on LinkedIn

Linkedin-in

LEAVE A RATING AND REVIEW: help someone who wants to explode their business growth by sharing this episode.
 5/5


Listen on Apple Podcasts
Listen on Google Podcasts
Listen on Spotify
Be sure to follow us across all social media platforms and don't forget to join our Facebook community!
©2021. The Academy Presents. All Rights Reserved.