Listen to another great episode with industry leaders in real estate.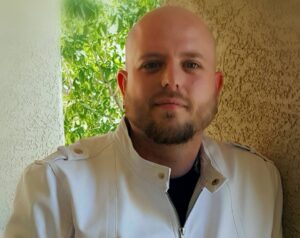 In this 3 part series, Allen highlights some hacks to help us increase the ranking and rating in our digital marketing.
Things you will learn in this episode:
[00:01 – 07:39] Opening Segment

● Let's bring Allen to the show
● Allen shares about his current career and focus
● Allen talks about a few hacks to increase the viewers and rank in searches for YouTube
"Make sure your site is optimized for mobile phones and have a good mobile responsive."
[07:40 – 11:45] Top Tips for YouTube Channel  
● Allen shares some important hacks that people do not always do
● Building up entities for your rank on Google
● Adding link to Google My Business and other links
● Using hashtags
● Engagements and rankings
● Allen talks about the Blackhead method
● Allen talks about the intro video
[11:46 – 17:09] Optimization on Website
● Allen talks about the optimization of the website 
● Create engageable content and good for the reader
● Competitor research
● The importance of checking your website on various browsers 
● Building your website on mobile view is very important
[17:10 – 20:52] The Dynamic in Digital Marketing World
● The digital marketing and technology world changes so quickly 
● People always look for the easiest website to interact with
● Allen talks about the 3-second time frame and user engagement in Google
● People have a short attention span and its only getting shorter as technology gets faster
Things you will learn in this episode:
[00:01 – 07:00] Know Your Audience

● Allen talks about choosing the right headline for your brand
● The importance of knowing your audience
● For real estate professionals, YouTube can be a great tool to market your brand
● Allen talks about hitting segments of the audience differently
"It is a great thing to have more than one option of platforms because being everywhere at once is important."
[07:01 – 15:05] Google My Business
● Allen explains about Google my business listings and how it works
● Being everywhere at once is really important
● Allen talks about using the right platform for your type of business
● The prime times to post on social media are based on your business area
● Allen talks about the limit of connection in LinkedIn
[15:06 – 20:18] Business Address
● Allen talks about the hack to use a fake address in the bigger metropolitan area
● This hack cannot be used for some platforms that require verification of the address
● Allen talks about the danger of using this fake address hack
● Google will not verify an address that has a shared office location
● Allen talks about getting GMB listing on PO box address
Things you will learn in this episode:
[00:01 – 10:59] Google Searches

● Allen talks about the geo-location in Google My Business
● The black hat technique
● When it comes to marketing your brand, you have to approach it from multiple angles and not rely on your GMB listings
● Allen talks about the five parts of the Google search page
● Organic listings on Google
● Allen talks about the primary ranking signals for App searches
"Repurposing content is the primary function of staying active on different platforms of social media and running a business at the same time."
[11:00 – 19:29] Repurposing Content on Various Platforms
● We talk about targeting different  audiences on different platforms
● Allen talks about various major platforms that Facebook owns
● Monopoly power in market areas vs product efficiency
● The ease of mobility amongst various platforms for business owners
● Final words
LEAVE A RATING AND REVIEW: help someone who wants to explode their business growth by sharing this episode.
Be sure to follow us across all social media platforms and don't forget to join our Facebook community!
©2021. The Academy Presents. All Rights Reserved.